Girl power is in the air! Ladies all over the world are standing up for equality and equal treatment – and we're loving it. These are 5 of the most bad-a$$ celeb feminists that are lending their voice to keep progress moving.
Emma Watson
Emma Watson is a feminist guru to young women. She is best known for standing up for women's rights when she gave a speech launching a new campaign for feminism before the United Nations. The video went viral, and she continues to speak out against sexism.
For the record, feminism, by definition, is the belief that men and women should have equal rights and opportunities. It is the theory of the political, economic, and social equality of the sexes.'" "It is time that we all see gender as a spectrum instead of two sets of opposing ideals.
Snowcollegenews
Beyonce
Of course we had to put Beyonce on this list. She inspires fans in her 'beyhive' and stands up for women's rights. Her album 'Lemonade" was about black female empowerment – attempting to redefine authorship. She even performed in front of the word "feminist" at her Mrs. Carter world tour.
Feminist: the person who believes in the social, political, and economic equality of the sexes – Beyonce, FlawlessMTV
Amy Poehler
Amy Poehler, the beloved creator of Parks and Recreation and SNL alum is a lady to look up to. She started a website to inspire and empower young girls called Smart Girls, and frequently speaks out on feminist issues. Her book 'Yes, Please' points out many struggles women go through and is extremely awe-spiring.
"It takes years as a woman to unlearn what you have been taught to be sorry for. It takes years to find your voice and your real estate."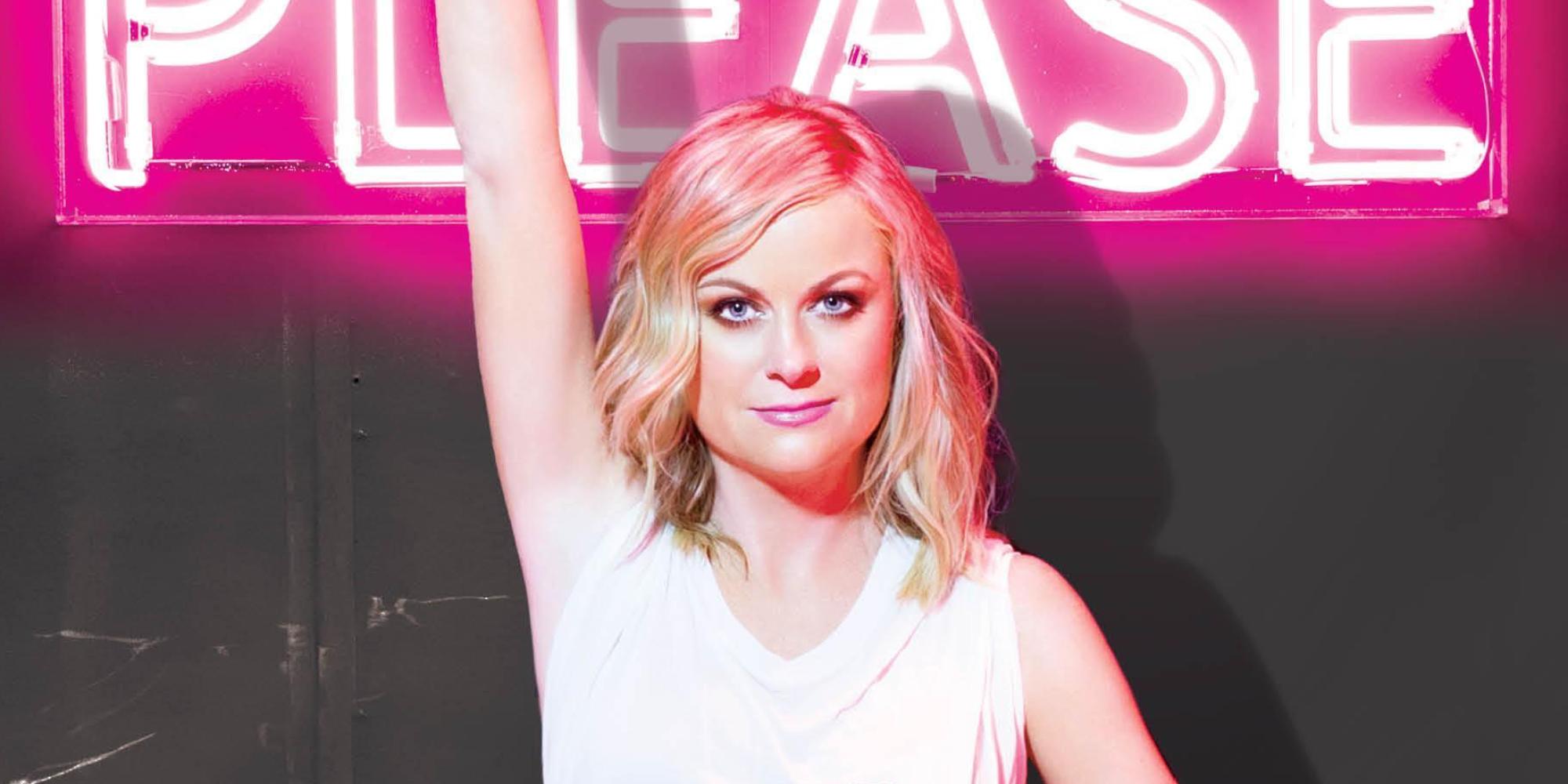 MTV
Tina Fey
We couldn't possibly bring up Amy Poehler without mentioning Tina Fey! BFFs Tina and Amy go around fighting sexism – proving that women can do anything, like write and star in their own TV shows, and host the Golden Globe Awards – not once but twice! They are constantly pointing out the hypocrisy between how men and women are treated in interviews in the classiest and most hilarious of ways.
I think women dress for other women to let them know what their deal is. Because if women were only dressing for men, there would be nothing but Victoria's Secret. There would be no Dior.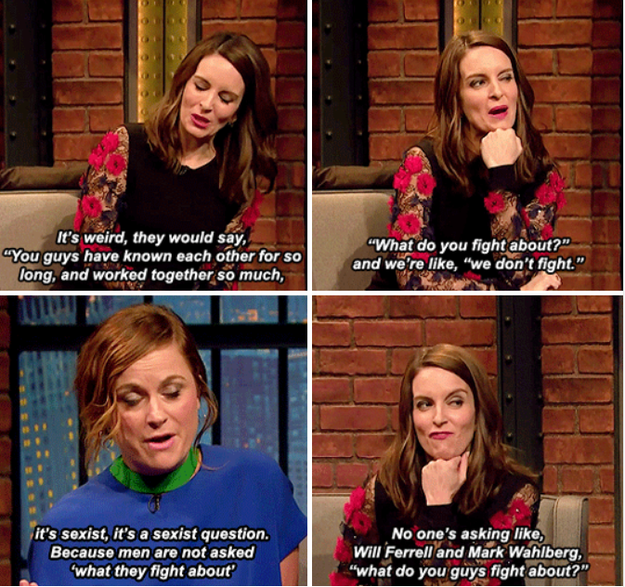 Lena Dunham
Also part of the Tina/Amy girl gang – is Lena Dunham. Dunham is the creator of the HBO show Girls which gives a closer look at what it's like to live life as a young millennial woman. She also created the feminist newsletter 'Lenny Letter' with co-producer Jenni Konner.
I think women who reject the term don't know what it means. It's not a concept you reject. If you're a feminist, you believe in equal opportunities.
Dazed
What other feminist entertainment celebs do you look up to?