Not to sound overly dramatic, but giving up sugar is pretty much torture.
So why put myself through it? Over the years I've noticed that some stuff I eat makes me feel awful. Think heart palpitations followed by mind foggy crashes that make me want to catnap under my desk. I've already dropped gluten and coffee (no mean feat) so sugar was the final hurdle. I set a date and went for it.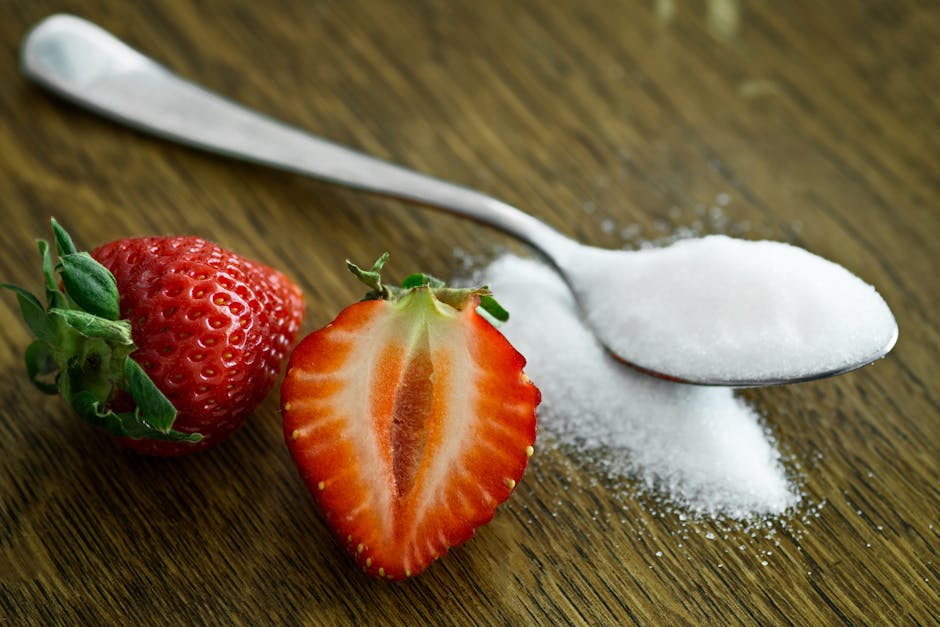 I won't lie, that first morning did not go well. My Venti English Breakfast ritual is so ingrained I started ripping open a sugar packet before I suddenly caught myself. That first sip of tea was terrible. So was the second, and the third. The torture had begun and I wasn't even an hour in. This was going to be a long month and temptation was, literally, everywhere.
Each day I was offered candy-chocolate-cupcakes-cookies by well-meaning friends, family, colleagues, even strangers. Saying "no thank you" is basically like telling a very nice person to f-off. Then there's watching movies. I dare you to sit through any romcom without a bag of M&Ms. And don't get me started on birthdays. Blowing out your own candles knowing you'll never taste the mouth-watering buttercream icing? Happy birthday indeed.
In those first couple of weeks I was miserable, craving like crazy and more tired than ever. Who knew such a small thing could have such big control over my life, I mean it's not like I was addicted to drugs, right? It turns out I kind of was. After googling "bad sugar" (and coming up with over 100 million hits) I learned that sugar releases feel-good endorphins into the brain. So does heroine and cocaine. No wonder it's so damn hard to give up. My body was in withdrawal. It made me cranky as hell but I persevered. By the third week I started to notice more energy, the mid afternoon fog had all but disappeared and my tea didn't taste quite as awful. But in week four, I fell off the wagon. The day after succumbing to a yummy plum tart, I felt hungover. I was tired all day and my body ached. The tart tasted amazing, but 24-hour of pain was hardly worth the ten-minute high. That was more than enough to confirm that my sugarless body was far better off.
The big question my pals asked at the end of the month was how long would I stick it out? Well that depends. I do miss those halcyon days when I could consume entire bags of sour gummiess and burn off the high by doing cartwheels in the park. But I'm not going to beat myself up over the odd treat and it now plays a much smaller role in my life. I definitely have more energy when I avoid sugar and more energy means more productivity, positivity, joy. And that's sweet enough for me.
Here are a few do's and don'ts I learned during my sugar-free month:
Don't Go Cold Turkey
Your taste buds will revolt, but gradually weaning yourself will make it a little less painful. I cut back on the sugar I put it my tea from 2 teaspoons to 1 teaspoon over the course of a few days, then I cut it down to half and then none at all. It made the whole thing way easier to swallow (literally).
Do Your Research
Some nutrition experts advise giving up refined sugar, while others say you should avoid every sweetener there is including maple syrup, stevia, agave, coconut sugar and even honey. For advice, recipes and substitutions, I really like Joy McCarthy's book Joyous Detox and Melissa Hartwig's (way more hardcore) The Whole30. At the end of the day, do what works for you but the less sweet stuff you consume, the less you'll crave it.

Don't Drink More
Instead of having dessert, I found myself sipping more wine. I mean, what else was I going to do while everyone else at the table was digging into crème brûlée? After too many headaches, I learned that savouring just one or two glasses of decent Pinot was (almost) as good as a double chocolate brownie, without the repercussions.
Do Read ALL Food Labels
There's probably more sugar in your diet than you think. I was surprised by how much was lurking in foods I'd assumed were safe. Things like ketchup, almond butter, pretzels, even gluten-free rice crispies (they tasted like cardboard and I still wasn't allowed to eat them) have sugar in them.
Don't Suffer Completely
There are some fantastic sugar-free dessert recipes out there. I made a Chocolate Chia Mousse naturally sweetened with Medjool dates that fooled everyone (including my own taste-buds).
Do Ignore The Haters and Stay Strong
Tell people you're not eating sugar and you'll probably see get a few eye rolls. Some might still insist on leaving donuts on your desk. Stick to your guns! Friends don't let friends break their sugar fast. And if you fall off the wagon, tomorrow will be sweeter, I promise.
How do you think you would fair giving up sugar?