Real Talk:
I am in no way a Fitness Expert, Glutes Guru or Squat Sensei. I'm definitely NOT an early morning Gym Rat either. TBH, I'm usually that girl who hits the snooze button at least 3 times before my 9-5 job and would choose a Netflix night over doing anything physical.
Like most people in January 2017, I made a pledge to myself to make a real effort to be fit this year. BUT this time, instead of devising a plan that was jam packed with intense workouts, diets and unrealistic expectations, I decided to find simple ways of sneaking in fitness and just get my body moving. And it's working for me. I feel GREAT!
Most city girls can relate: we're F'ing busy and we'd rather spend our time after work checking out events and hanging out with friends. So a morning routine seemed like the best time to tone up. It doesn't take much to give your body a boost in the A.M. and your body will thank you for it! Try these 5 moves to sneak in a Quick Morning Tone-Up:
LETS GO!
1. Jumping Jacks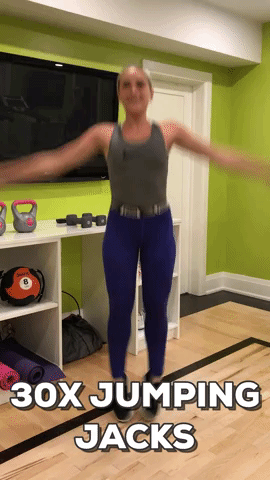 Quick tip: Focus on a gentle landing. Keep your knees relaxed and slightly bent.
2. Walkout Planks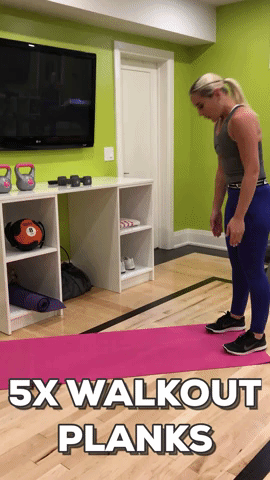 Quick tip: Keep a flat back as your hands walk forward and your feet at hip-width apart. Place a folded towel or pillow underneath your forearms for extra comfort
3. Lunges Quick Tip: Make sure that your knee doesn't extend beyond your toe and that your glutes are engaged. Your lunging knee and hip should bend at a 90 degree angle.
4. Tricep Dips Quick tip: Position your hands shoulder-width apart. For a higher level of difficulty, extend your legs out in front of you.
5. Bicycle Crunches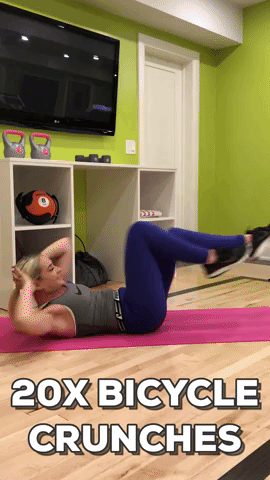 Quick tip: Pull your navel in to target lower abdominal muscles, while keeping a natural curve of the spine- It's okay to start off slow to focus on your form! 
…AND YOU'RE DONE! Good for you 😉