As the weather begins to warm up, we're reminded of the long list of spring cleaning we're supposed to do. From cleaning your car, your closet or your life (perhaps) there's an awful lot of cleaning… to ignore.
One thing you should absolutely not put off is cleaning out your makeup bag, medicine cabinet and wherever else you keep your cosmetics. Unopened, properly stored cosmetics are fine sitting on the shelf for a while (check the expiry date). However, when your opened beauty products sit in humid conditions – like a bathroom – exposed to air, bacteria can form and their effectiveness can diminish.
It pains me to say this, but your lipstick, lip-gloss, lip liners, eyeliner pencils, powder, blush, and powder eye shadow are supposed to be tossed yearly. Anything you can sharpen will last a little longer.
Cosmetics that you need to replace or clean more often than once per year:
Brushes, sponges and beauty blenders should be cleaned with mild soap and water once per week
Lip liner and eyeliner sharpeners should be cleaned with rubbing alcohol once per month
Ditch your mascara and liquid eyeliner every three months
Six months after opening, throw away your facial cleansers, lotions, creams (pump dispenser creams can last up to one year), foundations (liquid and cream), concealer (if you apply it with a clean applicator it can last up to one year), and cream eye shadows.
Nail polish should last up to two years once opened. You can try to extend its life with nail polish thinner if you're totally in love with the colour. Signs that it's time to toss your old polish: doesn't blend easily when shaken, if the cap is impossible to open even after running under hot water, or if it starts to get goopy.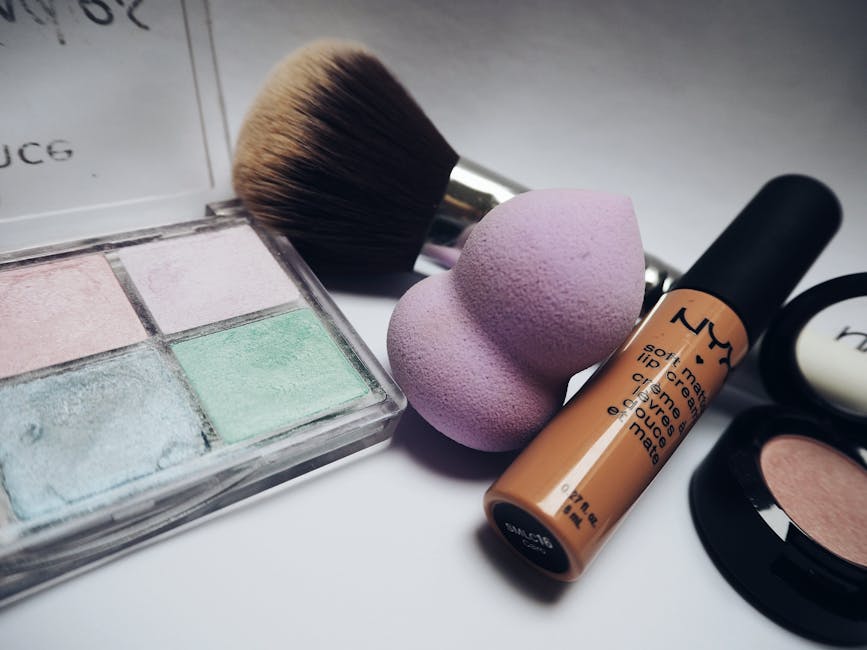 A few other personal hygiene products that we probably hold onto longer than we should are tooth brushes and loofahs. The American Dental Association recommends that you replace your toothbrush approximately every three to four months, sooner if the bristles are frayed. The Cleveland Clinic recommends loofah users clean their poofs each week with a diluted bleach solution. Plastic loofahs should be replaced every two months while natural loofahs should be replaced every three to four weeks. The little nooks and crannies of these wonderful little scrubbers make removing dead skin cells very effective, but without cleaning them properly, they can be breeding grounds for bacteria.
Not all of us have Kardashian wealth and can afford to replace our cosmetics on the regular, but bacterial infections are pretty gross. Pink eye, styes and staph infections are all bacterial infections you can contract from old makeup. Who knew spring cleaning could be so heartbreaking?