If you haven't heard of the term "Galentine's Day" yet, buckle up because you are about to fall in love.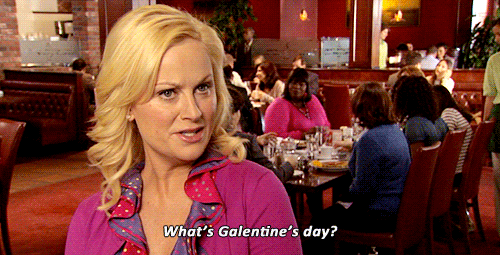 February 14, Valentine's day, is about celebrating romance. But February 13, Galentine's Day, is about celebrating lady friends! ~ Leslie Knope
Truth is, this event includes women married and unmarried and particularity focuses on relationships between you and your lady friends.
In the 2010 episode of Parks and Recreation, Leslie creates a way to celebrate her relationships and friendships by creating a day for just that ~ she called it "Galentine's Day," a day for all the women around the globe to come together and share their love for one another. She also stated that this festival would fall on Valentine's Day eve and involve a feast of a brunch- since then women all over the globe have been partaking in this holiday. Who would have thought it would become such a phenomenon?
Why not though, right?
Women deserve to honor and acknowledge their love for one another.
As Leslie explained it: "Every February 13, my ladyfriends and I leave our husbands and our boyfriends at home, and we just come and kick it, breakfast-style. Ladies celebrating ladies. It's like Lilith Fair, minus the angst. Plus frittatas."
And, with the #MeToo and #TimesUp movements in full force, now's the perfect time to celebrate the women relationships in your life! Here's how the celebs are doing it. Friendships like these should be celebrated!
Sophia Bush
Sophia Bush has celebrated along side some gal-pals in the past few years. Dinner and wine with your besties, you can't get much better than that!
Oprah & Gayle
There is no other celebrity BFF duo that deserves a 'Galentine's Day' more than these two -move over Steadman! Friendships like these are hard to come by!
Salma & Penelope
The fiery Latin duo puts their relationships with significant others to shame. These girls seem to do everything together – definitely deserving of a day to eat all the pancakes they want and indulge in some pampering sans men and kids.
Jennifer & Courtney
They once starred in the hit television show 'Friends' for a reason – they are inseparable and Galentine's day seems to be the perfect time to celebrate each other. Friends until the end!
https://www.instagram.com/p/BbuzO89Fxgy/?hl=en&taken-by=jenniferanistononline
How are you and your lady friends celebrating Galentine's Day?