It's almost Valentine's Day, meaning the most romantic day of the year will soon be upon us!
If you haven't found that special someone yet, you've probably tried using a dating app like millions of Canadians. For some of you, online dating isn't your "thing" or you're getting tired of swiping like mad to get a date in time for Valentine's Day.
While we can't help you get matched with Prince/Princess Charming, we CAN pair you with the perfect….WINE!
(Because if there's any holiday worthy of wine picks, it's V-Day. Some even say a little wine is good for the heart.)
This year, we won't be hanging out on Tinder. More like "Vin-der" – as in the solution for the lonely single girls on the hunt for their perfect wine pairing. At least you're guaranteed that a good wine will love you right back!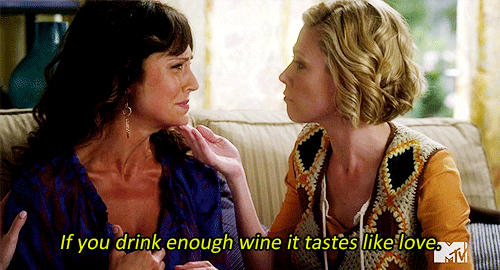 All jokes aside, depending on what you are looking for, here are three types of wines you can swipe right on this Valentine's Day:
Kendall-Jackson Vintner's Reserve Chardonnay: As the top-selling Chardonnay in the United States, this wine screams reliable. Most can't resist the rich golden colour, notes of tropical fruits and buttery finish. At first glance, it appears to be your average Joe/Jane, but once you look past that exterior there is a deep complexity.
BC | AB – SRP $20.00 | MN | ON | QC | NL
La Crema Sonoma Coast Pinot Noir: Light bodied and fruity, this versatile Pinot Noir is great enjoyed by itself or a solid choice to bring to dinner to impress your friends. This wine is always up for a fun date whether it's paint night, a Netflix marathon, or a board game battle. La Crema Pinot Noir is the multi-layered partner you've been looking for.
BC | AB – SAP $35.00 | SK | MN | ON | QC | NB | NS | NL
Stonestreet Cabernet Sauvignon: This Cab loves to dress to impress and doesn't shy away  from a black tie event invite. It offers flavours of silky spices and dark berries, with an elegant dark ruby colouring. Perfect for those who appreciate a refined palate, and have a taste for the finer things in life.
Have you tried these wines? Let us know what you thought in the comments!