Have your (fruit) cake and eat it too this holiday season without the worry. It's tough to pass up scrumptious homemade desserts at the plethora of holiday soirees you're sure to attend this season. If you're on dessert duty, here are a few recipes and baking tips to cut a few calories without sacrificing quality.
Honey-Roasted Pears with Ice Cream
Kick the health factor up a notch with this flavourful, fragrant holiday dessert. Plate them individually when it's time for dessert and don't be surprised when you're asked for seconds.

SkinnyTaste
Ingredients
2 tablespoons unsalted butter, melted
5 firm-ripe Bosc pears, halved lengthwise keeping stems on, and cored
2/3 cup honey
2 1/2 tablespoons balsamic vinegar
Freshly ground black pepper
3 cups low-fat ice cream
Prep
1. Preheat oven to 400°. Pour butter into a large baking sheet. Coat sheet with melted butter by tilting it back and forth. Arrange pears cut sides down to form a single layer. Roast 20-25 minutes or until tender when pierced with a toothpick or skewer.
2. Whisk honey and vinegar in a small bowl. Spoon mixture over pears, and bake five more minutes. Arrange pear halves on dessert plates. Spoon pan juices over pears, add freshly ground pepper, and a scoop of ice cream. Serve.
Chocolate Truffle Cheesecake
This recipe from the Food Network is a true crowd pleaser. The key to slashing calories in this recipe is to replace most of the cream cheese found in a traditional cheesecake with one per cent cottage cheese. The end result is silky smooth and perfectly chocolatey.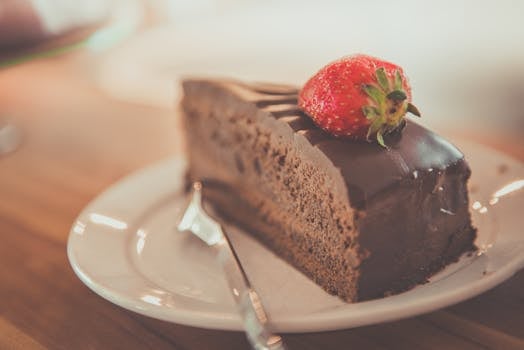 Baking substitution hacks to shave off calories
• When a recipe call for fats like oil and butter, they can be replaced with ingredients like fat-free sour cream, applesauce, light cream cheese, or orange juice
• Unsweetened applesauce can also be used in place of sugar. Substitute sugar for apple sauce in a 1:1 ratio, but for every cup of applesauce you use, reduce the amount of liquid in the recipe by 1/4 cup
• Use cooking spray to grease pans instead of butter
• Use fewer chocolate chips or other sweets in cookies and cakes (i.e. use 3/4 of the package instead of the full amount)
• Use natural peanut butter instead of the regular kind which contains added sugar
• Substitute half of the white flour the recipe requires for whole wheat flour
• Consider topping your cookies, cakes and cupcakes with marshmallow fluff instead of frosting. Marshmallows contain far fewer calories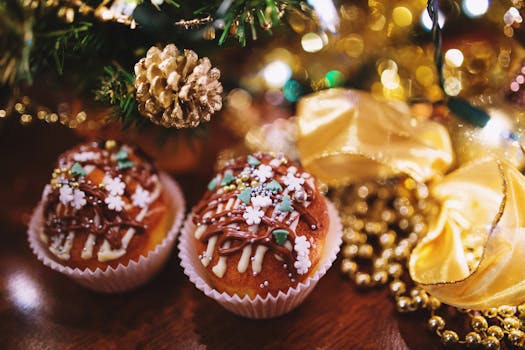 Do you have any go-to low-cal holiday dessert recipes? We'd love to try them! Share them in the comments.